Sunday Morning Book Thread 12-08-2013: The Son of Narcissus [OregonMuse]
—Open Blogger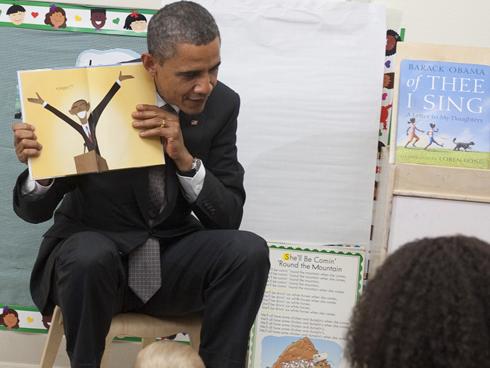 Story Time
Good morning morons and moronettes and welcome to the award-winning AoSHQ's prestigious Sunday Morning Book Thread.

Hubris
On an appointed day Herod put on his royal robes, took his seat upon the throne, and delivered an oration to them. And the people were shouting, "The voice of a god, and not of a man!" Immediately an angel of the Lord struck him down, because he did not give God the glory, and he was eaten by worms and breathed his last.

(Acts 12:21-23)
I just love happy endings, don't you?

Politics As Story
If you haven't yet read the landlord's article from a couple of days ago, The MacGuffinization of American Politics, kindly do so at once. If you're like me, you will have two reactions. The first will be "wow, that's brilliant" and the second will be "wow, that's depressing".
This is actually not a brilliant new insight from ace, but rather further development of an idea he has discussed a number of times in the past: beneath the obvious bias of media coverage of Obama (and liberals in general), there is a subtler bias at work, namely, that the news coverage is written and produced in such a way that Obama, or the liberal politician, or whatever aspect of the progressive agenda they're covering, is always presented as the side they want you to root for, the side you're supposed to want to win.
And thus politics becomes narrative.
On the one hand, this is an insightful observation. On the other, it really should be obvious: we're just doing what human beings always do, namely, tell stories to each other. We always overlay a narrative on top of events in order to better understand them. This struck me as I was watching the intro to the Auburn v. Missouri football game yesterday. The narrator was explaining how the two teams got here, what they had to do to play in a championship game, and it just sounded like they were setting up backstories for each team, and, unlike how the MSM promotes one and only one political narrative, in this contest, you could choose the narrative you liked best and that was the team you root for. It certainly wouldn't do for CBS to, say, talk up Auburn and trash Missouri. Why would they want to, they're not AuburnTV. They'd lose tons of viewers. If you suggested they do this, they'd think you were nuts, and they'd be right.
But they do this with politics ALL THE DAMN TIME. And it never occurs to them how outrageous this is.
And doesn't the WWE do this sort of thing, too, adding backstories? At any given wrestling match, isn't there always something else going on, some personal conflict or dispute between the performers that is calculated to make the actual outcome more significant than it would be otherwise?
I've touched on this topic in a previous book thread:
I don't think there's ever been a civilization that didn't have storytelling in one form or another. It seems that human beings are just wired that way and stories exert a powerful effect on the human psyche. There's something very compelling to us about hearing a good story.

And what's interesting is that the story doesn't have to be true in order for us to feel the effects of its power.
We just love to tell stories. It's why we write books.
The Reagan biography President Reagan: The Role Of A Lifetime by Lou Cannon is along these lines, positing Reagan as lead character in a story, a movie in this case. I remember rolling my eyes when this bio came out, but in the MacGuffin thread, moronette rockmom says it's actually a pretty good book.
Although I think I'd prefer just reading his diaries and letting the man speak for himself
Continue reading